Make a purchase using a link? We earn with qualifying purchases through Amazon & similar programs. Read more:
Affiliate disclosure
Folks that drive scooters love scooters! I can attest to the desire to buy pillows for my couch with scooters on them and coffee mugs that proudly display this scooter love. Let's dive into some options for the scooter lover in your life!
Guardian Bell
Have you heard of Evil Road Spirits or Gremlins that like to prey on scooters and motorcycles? Well if you haven't, they give the rider bad luck causing mayhem at worst and mechanical problems at best. A guardian bell is hung on the scooter and traps the mayhem causer. The ringing drives them insane, and they fall to the ground. Rumor has it, when they fall, they cause potholes.
Oh, and this is something the scooterist can NOT buy themselves. It must be a gift. Whether you buy into this or not, wishing your scooter lover well is never a bad idea. Check these bells on Amazon.
Just to Personalize Their Scooter
I'm a huge fan of decals, and reflective decals are even better. Cute and add to visibility.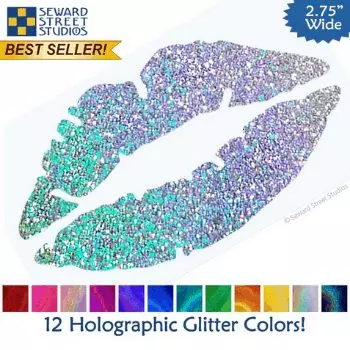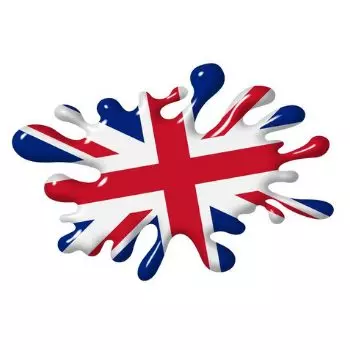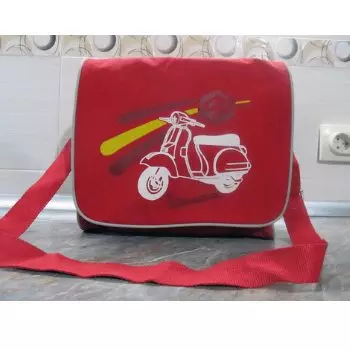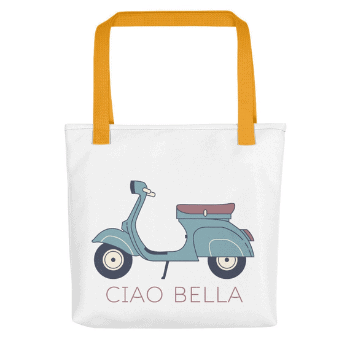 Storage & Transporting Gifts
I have really enjoyed the large roll bag I carry most days on the rear rack of my scooter.
The bag in the picture is the Prima large on a Buddy Kick, and they have a smaller version, too. However, it is out of stock often. I also liked this Saddleman roll bag. It was a bit cheaper, but it definitely felt like it was durable. The Prima won the battle between FIVE bags only because it had such a large front zipper area. The Saddlemen was a very close second.
If your scooterist could just use a milk crate, you can find them at Wal-Mart, Target, and office stores pretty easily. I find them to be too expensive when you factor in shipping online. If you want to take a milk crate up a notch, then this crate is the one for a gift.
I only wish I had a place to take a surfboard! If your beloved scooterist has a spot, this rack would be oh so handy!
Transporting Gifts
Transporting a scooter means you need equipment to make that happen. I have to haul mine when I need to hit a highway because my scooter can't make highway speeds safely. If you have a scooterist in your life that could use a gift in this space, here are some items that may help.
I also like to keep a bunch of bungee cords and a net in my scooter at all times. It makes for quick work to add something to the footrest or rear rack area to get home. Here is a big pack that covers the net and cords and comes with a bag. I wish I had seen this when I bought mine as I store mine cords in sandwich bags to keep them from getting tangled up in my under-seat storage box.
If the scooterist is interested in a hitch-mounted option for getting their scooter from point A to point B, this hauler is an option that can carry up to 500 pounds.
Security Gifts
Gifts to keep the scooterist's scooter safe from harm is always a welcomed gift. Practical and thoughtful. I have a guide on that here, but here are a few items from that if you just need something quick.
Just Because They're a Fanatic
I like this sign for wherever they park – garage decoration or actual parking space. It's just fun!
This is just a tiny scooter sized for an office desk. Enough said. A replica to admire all day while working.
How about a scooter-themed composition notebook? Yes, that's a dog riding, but the dog is wearing a helmet! Yay for Fido!
If you need to have some scooter love in the kitchen. Look no further. Salt & pepper shakers for the win.
Scooter Clothing (not protective gear)
Scooter Novelty Gifts
I love fun socks, so scooter socks fit the bill. Novelty gifts at its finest! I like these socks because they have bicycles on them, as well. These are just the fun Vespa-style scooters.
If t-shirts fit the bill, there are plenty to choose from. These are more my style. I like this vintage style with muted colors that have men and women's versions.
This t-shirt is also vintage, but doesn't the rider look pretty hard-core?!
And how about a buff that can be used in a variety of ways. All with the scooter novelty.
Kid Scooter Fanatic in Your Life?
We are talking about buying our granddaughter one of these ride on scooters. She just needs to get a bit older, and then it's on! Battery operated fun.
Of course, you can always go with some protective gear. Check out my recommended items here.