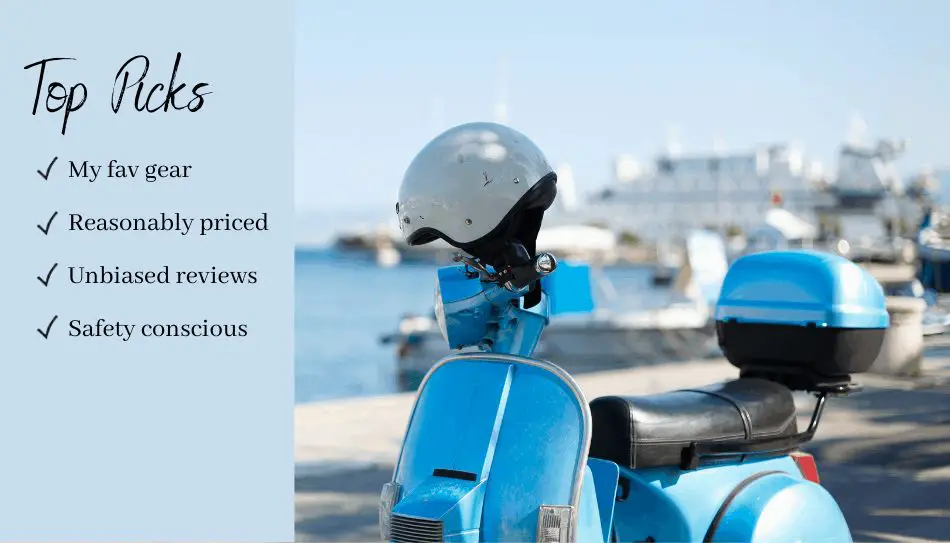 I have tested out and experimented with different gear, and what you'll find here passes the test of being functional while being priced well. I look for good value when I shop, so that's what I'll share.
If you are interested in some gift ideas for a scooterist in your life, check out this recently compiled scooter gift guide for some inspiration.
If you want to set your scooter up for deliveries, you'll be interested in these tips to make some money using your scooter.