About Scooters for Newbies
Welcome to Scooters for Newbies, your hub for all things motor scooters! Explore, Empower, Ride: Your Journey Begins Here", embodies our mission – to empower YOU to embrace the joy of scooter riding, to inspire adventure, and to promote sustainability.
Our Story
Born out of the need for a comprehensive resource for motor scooter enthusiasts, Scooters for Newbies was created by Renee, a data analyst turned passionate scooter rider. After falling in love with motor scooters, she quickly realized how hard it was to find resources available for beginners. This platform was built to fill that gap and has since evolved into a thriving community of scooter lovers.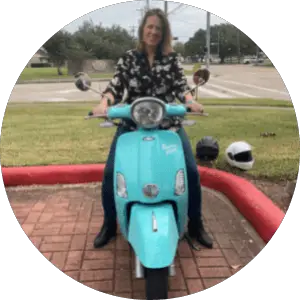 Our Values
Empowerment: We believe in the power of two wheels to transform lives. Our mission is to empower new riders to embrace scooter riding as a practical, fun, and liberating mode of transportation. Whether you're a newbie, a senior transitioning from large motorcycles, or someone crossing off a bucket list activity, we're here to support your journey.
Sustainability: We're passionate about the environment and believe in promoting scooters as an eco-friendly alternative to cars. By choosing a scooter, you're not just embarking on an exciting new journey; you're also making a sustainable choice.
Community: At Scooters for Newbies, you're not alone. We're building a supportive network where scooter riders can share their experiences, exchange knowledge, and form lasting connections.
Adventure: Break the mold, try something new, and enjoy the thrill of the open road. Adventure is not just about the destination; it's about the ride!
Meet Our Scooters
Our companions when we started this journey were Marisa, a turquoise Genuine Buddy Kick, and Thunder, a navy Kymco Like 150i.
We sold the Kymco Like and one of our cars to welcome Rosie, a Vespa GTS 300 Racing Sixties, and The Beast, a Kymco AK550. We're now a 1 car household in a very car-centric locale where our scooters get as many miles as we can use them for. When we aren't toting kids, basically.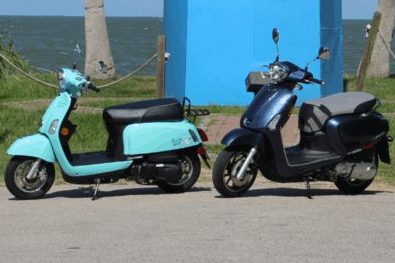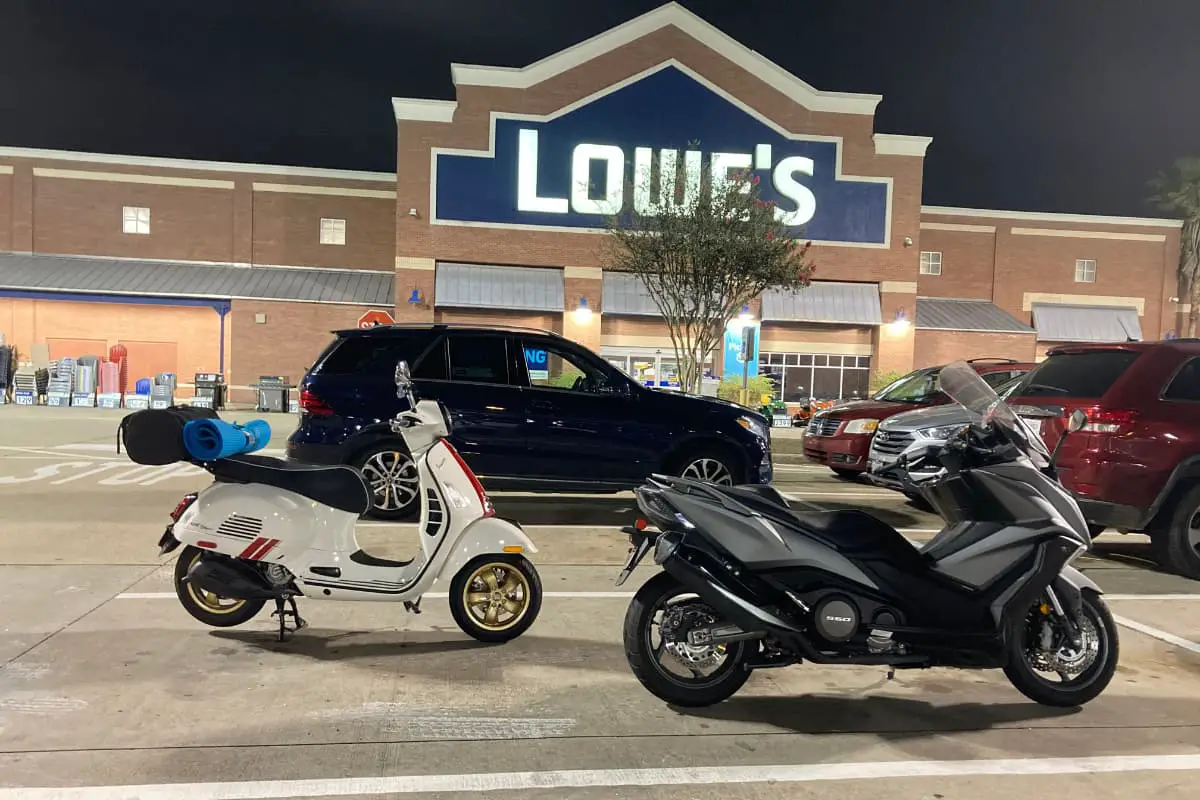 They are not just scooters, but symbols of our passion, our freedom, and our adventurous spirit.
Join Our Community
We invite you to join the community wherever you're comfortable doing so. community. Follow us on Instagram, share your scooter stories, and let's inspire more women to embrace the joy of scooter riding.
Outside of scooters, I believe in leading a balanced and fulfilling lifestyle. Scooter Newbie, Renee, enjoys running, traveling, playing board games, and attempting to grow things in a veggie garden when not hitting the road. And I want to see how you incorporate scooters into your life.
After all, the journey with Scooters for Newbies is about much more than scooters. It's about empowerment, sustainability, community, and adventure. So, what are you waiting for? Join the community however you feel comfortable!
🛵 Tag me in your adventures or message me on Instagram @Scooter_Newbie
🛵 Facebook Group to share your adventures & chat with other scooter lovers
🛵 Signup for Scooter Spark, a weekly newsletter curated for scooterists exploring the exciting world of scooters